Let JFD Cutting's Superior Laser Cutting Services Work for You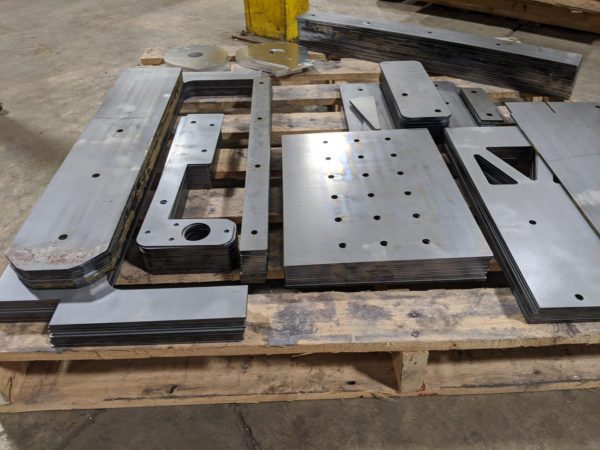 Why Choose Laser Cutting?
Laser cutting is an excellent option for precision cuts. A high-powered, focused laser beam moves through a lens and travels with compressed gas to perform the precision cuts on whatever material needs cutting. This cost-efficient cutting is suitable for many projects as it has high production capabilities that benefit many manufacturing industries.
Laser cutting is also known for its ability to reliably cut one piece or repeat that same cut without dulling or needing replacement parts. This reliability and flexibility are exceptionally convenient for many of our clients, as they can count on us to make the products they need, no matter the scale.
As manufacturing grows, laser cutting becomes a more valuable service. You want to work with the professionals at JFD Cutting to ensure you are getting the best laser cutting services available. We will create just one perfect piece for you or a run of several hundred pieces. No job is too small or too big for our laser cutting!
What Are the Benefits of Laser Cutting?
Laser cutting is a common aspect of many parts and product manufacturing because it is affordable and convenient. When you work with JFD Cutting for your laser cutting needs, you can expect
High-Precision Cuts
Cut Repeatability
Versatility
Accuracy
Laser cutting is suitable for many materials, but the laser's ability to cut through metal materials such as stainless steel is most attractive to the manufacturing industries we serve.
Get A Quote
Our Laser Cutting Equipment
The Trumpf 6 kW 5040 laser is a top-quality laser cutter with a dual shuttle table. The gas paired with the laser to perform the cutting is shop air and oxygen for this machine.
When you have an idea for a project or part, JFD Cutting can make that concept a reality with our laser cutting services. We will help you through all aspects of the process, including creating a design and the cut file, and choosing a suitable material for what you need.
If there are any secondary finishing procedures after we have cut your products, we will also help you schedule those out to get your product into your hands as quickly as possible.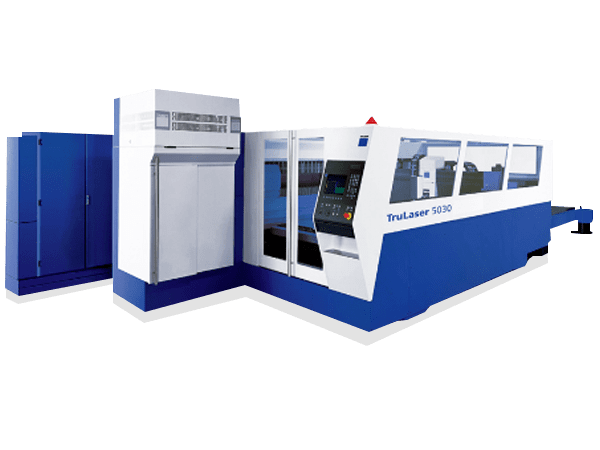 Trumpf 6 kW 5040
Bodor 3 kW C3
How Do I Get My Laser Cutting Project Done?
We follow three main production phases when you work with us, so you will always know what to expect. You can trust that we will communicate with you throughout production, so you will be the first to know when to expect your product.
You get in touch with us, and we will give you a custom quote for your project needs.
We use our Trumpf 6 kW 5040 laser or our Bodor 3 kW Fiber laser to

cut

 your parts.
Your products are shipped out quickly!
Because we value each of our customers, we strive to fulfill your needs as fast as possible. While there may be the occasional setback, we will always communicate lead times with you clearly and quickly to get what you need from us to keep your business running smoothly.
Why Should You Choose JFD Cutting for Your Laser Cutting Needs?
When you have laser cutting needs, large or small, you can trust us at JFD Cutting for your project. Our experience ranges across industries, so we know your business has unique needs. Whether you are a manufacturer with large-scale production needs or a company with smaller parts orders, we want to CUT IT OUT for you!
Get A Quote