Cut Nearly Any Material into The Shape You Need with Waterjet Cutting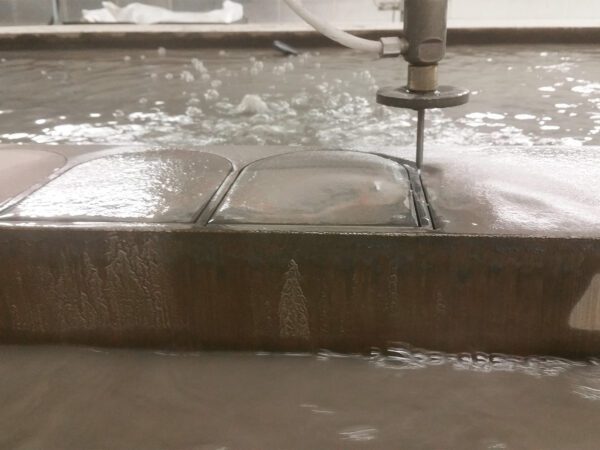 What Are the Benefits of Waterjet Cutting?
One of the most impressive features and benefits of waterjet cutting is the ability to cut various types of materials with excellent precision, thanks to the use of a jet of water. These materials range from fragile to strong, thick to thin, and include things like:
• Carbon Fiber   • Composites   • Granite   • Stainless Steel   • Glass   • Tile   • Rubber   • Steel   • Aluminum
And one of our favorite benefits— the use of high-pressure water—is also the most environmentally friendly option for cutting! The waterjet machine uses natural abrasives, like garnet, and the water is filtered and recycled to be used repeatedly.
When we first started, we were exclusively a waterjet cutting company, so we know all about the benefits of this type of material cutting! It's highly beneficial for creating parts and for other manufacturing applications. It produces no heat, so there is little to no stress on the material as it is cut.
When a product is not stressed, it maintains its structural integrity, making your end product more durable. Because of the smooth edges produced by waterjet cutting, the final product usually needs minimal additional finishing. There is also minimal kerf in the cutting process, coupled with high accuracy, so less waste and mistakes are made.
Whatever You Imagine, We Can Produce
Waterjet cutting can be helpful in all sorts of projects. Our clients range from manufacturers with large part orders to smaller orders like a personal sign for a business. When you have an idea or a need for your company, we can take that thought and transform it into the product you desire. We will ease you through every part of the process, like:
Drafting the design
Creating a DFX cut file
Choosing the right material
Scheduling any necessary secondary procedures for finishing your product
If you aren't sure that waterjet cutting is suitable for your project, please feel free to contact us. If you decide that laser cutting is better suited for what you need to do, we have that service, too! JFD Cutting is here to take care of all your cutting needs.
Get A Custom Quote
Our Waterjet Cutting Equipment
We want to CUT IT OUT for you, and because each customer's needs are unique, we have two separate waterjet cutting tables. Our waterjet machines have different cutting capabilities, so we can easily cut many shapes and sizes. You will work with us to determine which of our tables works best for your project, and then we can get to work!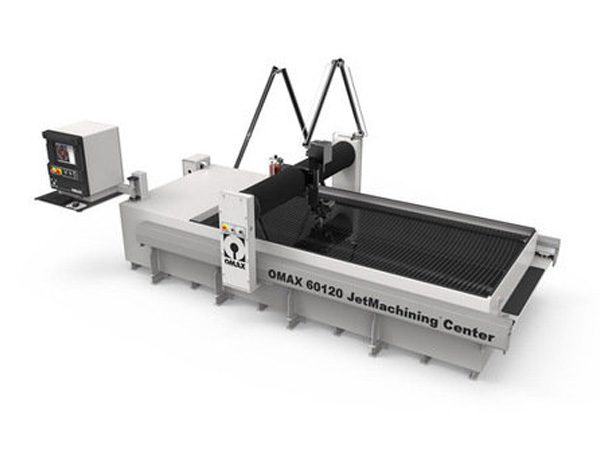 Omax 60120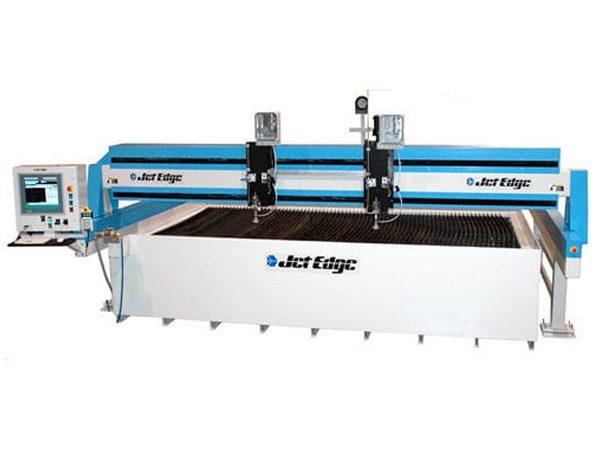 Jet Edge 8x13
What Steps Do I Take to Get My Product Waterjet Cut?
While these can break down into smaller steps, depending on your needs, we outline our process in three phases, so you know what to expect when you work with us.
Call us for a custom quote based on your project needs.
We use a high-pressure waterjet cutter to make your parts.
Your project is shipped out and gets to your door quickly!
Why Choose JFD Cutting for Your Waterjet Cutting Needs?
You want a waterjet cutting service that can work with all your project needs, whether large or small. We have worked with all kinds of businesses, from manufacturing to smaller companies that require only a handful of products. Our two different waterjet cutting machines can work smarter, producing products that satisfy all your specifications.
At JFD Cutting, we have been helping customers achieve all their waterjet cutting needs since 2012, so we have the first-hand experience to complete your project accurately and promptly. Let us CUT IT OUT for you today!
Get A Custom Quote