High-Quality Metal Forming for All Your Parts Needs
Custom Metal Forming
Are you looking to save time with your project and also logistically? Work with a shop that can satisfy both your cutting and forming needs. You'll be able to take your finished part back to your shop without worrying about where to get it formed after it's been expertly cut.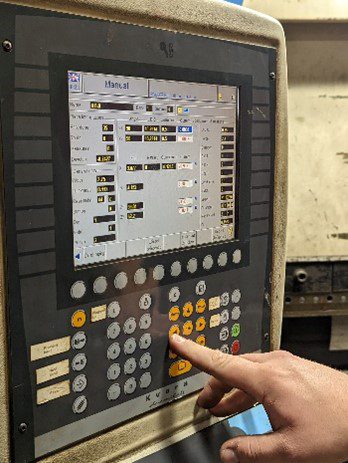 Programming the Press
Setting the backstop
Setting the thickness of the material
Setting the resistance of the material
Inputting the desired angle
Our press allows for saving a job so that it can be pulled up and repeated later. This feature saves time for recurring projects.
The Forming Process
After programming the press, we begin the forming process. The blank is positioned, and each part is carefully formed.
Checking Accuracy
You deserve accurate, well-formed pieces each time. That's why the last step in our metal forming process is checking for accuracy.
Forming On Our:
What Steps Do I Take to Have Metal Forming Done with JFD Cutting?
If you need metal forming work from JFD Cutting, follow these steps.
Contact us for a custom quote for your project.
Our team creates your parts with our Darley EHP 110 press.
Your project can be shipped out and will arrive at your location.
Are we already working on a cutting project for you? Skip the step of finding a forming shop. Have your metal forming done here and save time! This value-added, secondary service of forming will streamline your part production.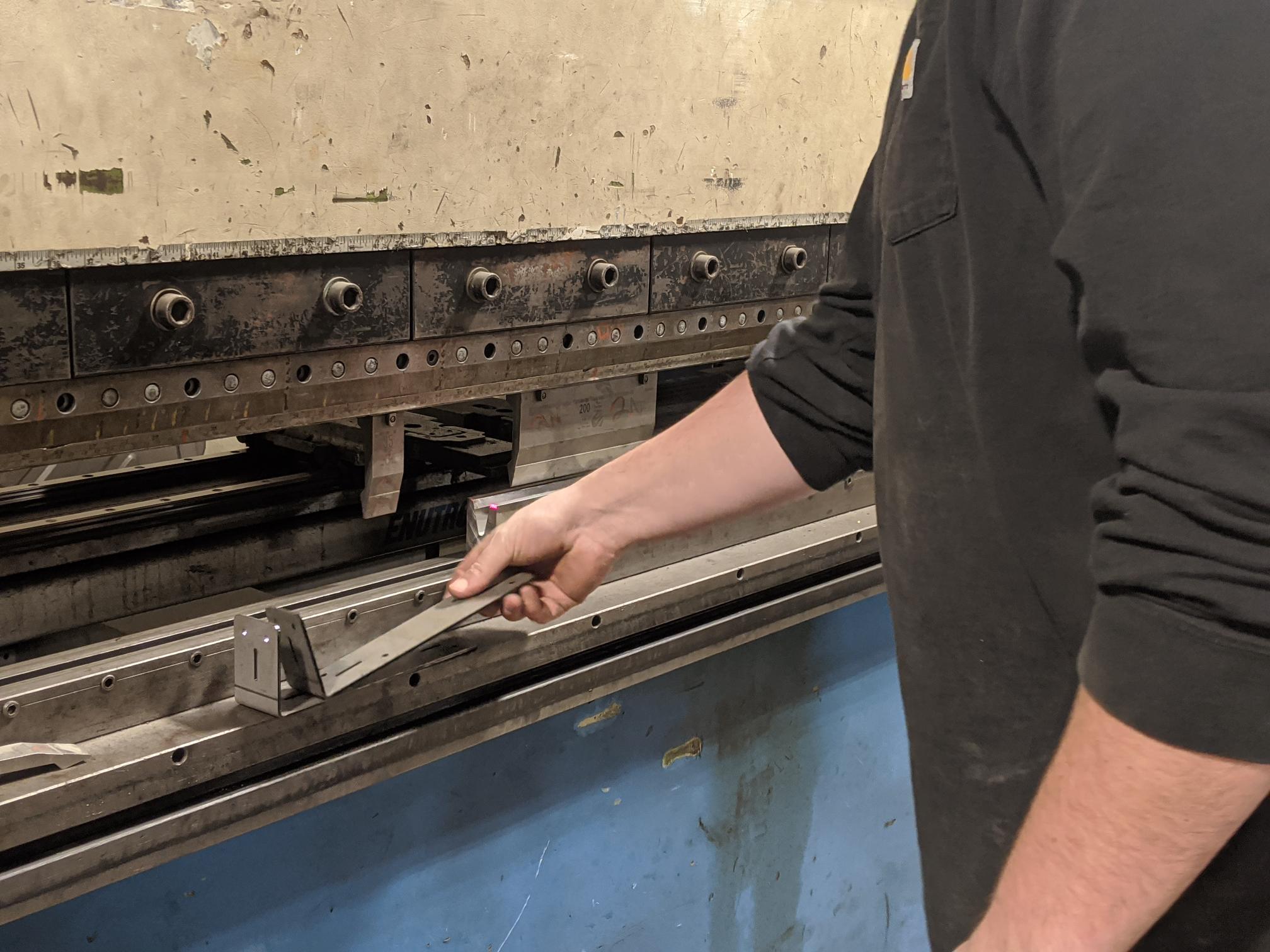 Why Choose JFD Cutting for Your Metal Forming Needs?
Having high-quality parts produced quickly and reliably is crucial in manufacturing. A shop that does cutting and metal forming services can help you quickly and accurately get the necessary parts to achieve your business goals.
Our dedicated team at JFD Cutting will produce superior quality parts for your business, from small businesses with smaller orders to more significant manufacturers requiring larger orders. We have been helping our customers with all their parts needs for over a decade, beginning with waterjet cutting and then expanding to laser cutting and metal forming to better encompass the needs of the businesses who have trusted us with their projects.
Contact us today if you feel our metal forming could benefit your business! We would love to offer you a custom quote based on your needs.