A Metal Fabrication Case Study: What's The Process from Print to Palletizing?
It can be a frustrating experience to search for help with the metal fabrication process. Some fabrication shops only offer limited services, while others are less than helpful. Whether you need waterjet or laser cutting for various materials, you deserve to work with a shop that can quickly and accurately satisfy those needs.
When you choose JFD Cutting, we can do more than just cut your pieces for you. If you need help with drafting, designing, and metal forming, we can work through those needs with you to get those services done! Read our case studies below to learn more about the process from printing to palletizing and how we can help your operation get the parts you need.
Ed Vesely from Baltimore, Maryland: Grill Project
Ed Vesely contacted us about his metal fabrication needs after contacting a few other metalwork shops and finding their response to his needs unsatisfactory.
Request:
This Baltimore-based customer was looking for someone to help him work on his project idea for a custom grill.
Process:
1. The customer provided preliminary sketches.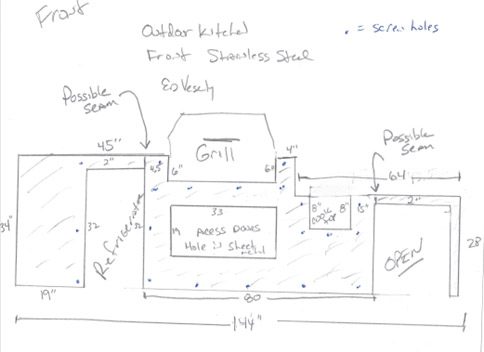 2. We worked through sketches to fully understand the project and verify the correct dimensions.
Communication was primarily through email, where we worked together to adjust and fix some measurement and alignment issues. Ed said that we were "patient, kind, and extremely responsive to correct the drawings[.]"
3. Once the measurements and dimensions were perfected, the customer received a price estimate to approve so the project could move forward.
4. JFD Cutting created digital files to cut the metal on the laser.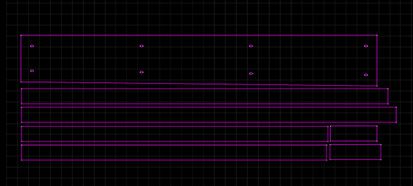 5. The materials needed were ordered. This particular job was the 304 SS #4 Finish.
6. The materials were cut with a laser.
The customer chose to work with us after finding that our website clearly showcased our laser and ability to perform laser cutting.
7. Any secondary processes needed, like forming, welding, tapping, etc., were performed.
This project had some additional forming done. Forming is the process of bending the metal into the correct shape for a specific part.
8. Contact the customer for pick up or freight arrangements.
The customer decided he wanted to pick up his pieces. We came in on a Saturday so he could pick it up at his convenience. We met the customer for the first time in person when he picked the panels up at our shop.
9. The final step was to check in with the customer to ensure they were happy.
We got in touch to make sure that Ed was happy with our work, and this is what he had to say:
"The grill is finally finished! It turned out great. The stainless is beautiful. I wanted to thank you for putting the time into this project for me. You were very patient working with an amateur. I really appreciate all your help."
New Jersey-Based Business: Metal Fabrication Process Project
Much like the retail project for our Baltimore-based customer, we had the great pleasure of working with another customer whose needs we were uniquely able to meet.
Request: This New Jersey-based customer originally ordered their product from China but needed to find a new supplier due to the long lead times. This customer found JFD from a Google search.
Process:
1. The customer sent us a print.
2. We drafted a cut file from that print.
Drafting is just one of the additional services we offer for our customers' convenience.
3. We sent the customer a sample for approval.
Once the sample was approved, the customer placed their first order with us.
4. We cut and formed the metal.
5. The customer arranged the freight pick-up, and we sent it out.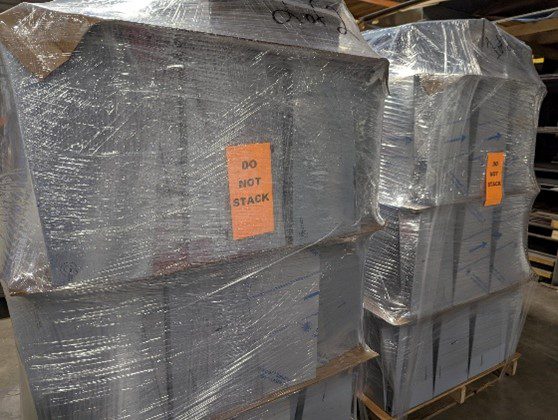 6. Since then, this has become a recurring job for JFD Cutting.
This customer is still so satisfied with our turnaround times and cutting accuracy that they have repeatedly returned for our metal fabrication services. Our machines can "remember" past jobs, making these repeat jobs even faster than the original cut and forming project.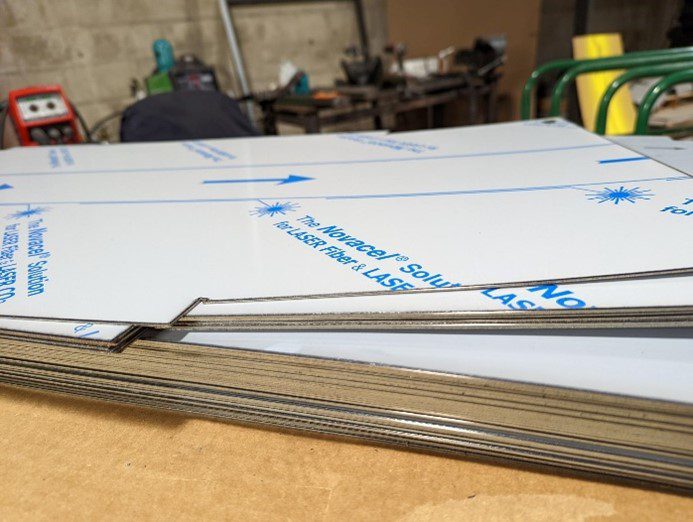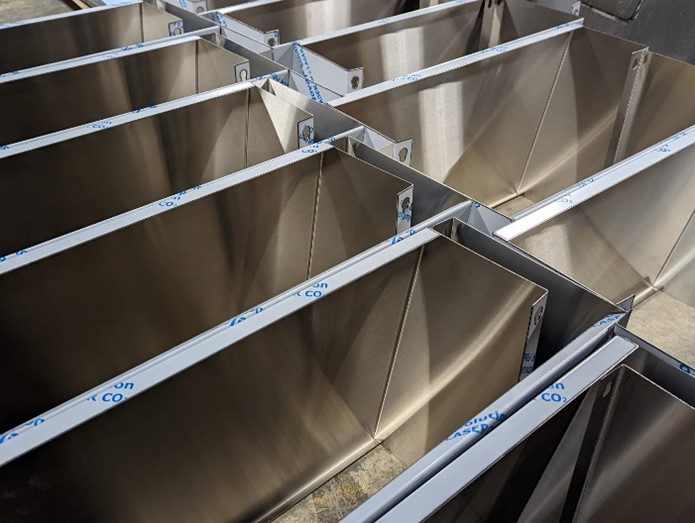 Do You Need Help with the Metal Fabrication Process?
From the printing to the forming stage in the metal fabrication process, you need high-quality machinery run by professional metal cutters. You have the experts on your side with each cutting or forming project every step of the way when you work with JFD Cutting. When you're ready to get started on your project, we are ready to help you! Contact us today to learn more and get started.